WELCOME TO RELIABLE DESIGNS

Website Design and Photography

We are website designers with 10 years' experience.

We can setup a full website for only R3500 (this fee includes your training to do your own updates)

UNLIMITED NUMBER OF PAGES

Never again be charged for website updates you can do your own updates.

Include a full e-commerce (online shop) with payment facility via credit card and eft.

Sms messages can be send out via a bulk sms system at 25c each via the website.

Hosting from R165+vat per month include your own domain name at R150 once of registration for the domain.

We also do Product Photography and Event Photography

Contact Retha today 083 9456709

Choose a look for your demo website click here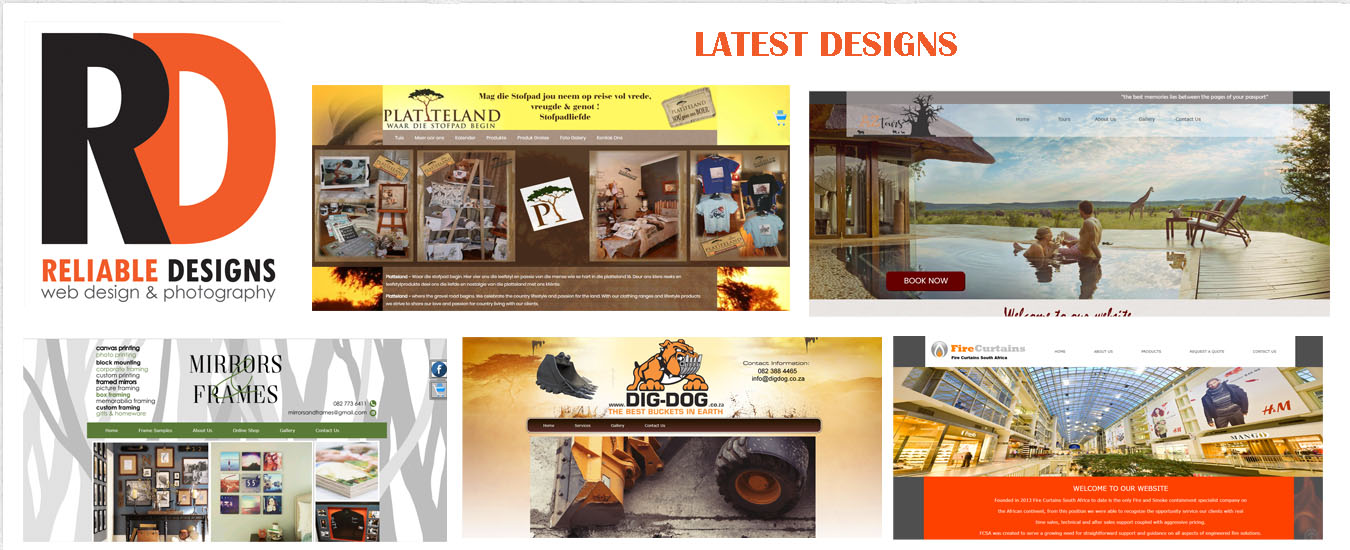 RELIABLE DESIGNS
We are website designers with 10 years' experience.
We can setup a full website for only R3500 (this fee includes your training to do your own updates)
Unlimited pages and bulk sms facility to send out sms messages from the website at 25c per sms.
Never again be charged for website updates you can do your own updates.
Hosting from R165+vat per month include your own domain name at R150 once of registration for the domain.
Full online shop e-commerce, clients can order online an pay via credit card or eft.
Contact us today for a quote on product photography, event photography.
Contact Retha 0839456709